Metal Fabrication Services and Products
EXPERIENCE - RESOURCES - CAPACITY - PASSION
Andersen Industries uses cutting-edge CNC equipment to fabricate, weld, machine, powder coat, and assemble components, castings, forgings, products, and weldments.
Since 1966 we've provided equipment manufacturers, fabricators, machine builders, contractors, and OEM's with innovative and cost-effective solutions to engineering and manufacturing challenges. From prototype to production, we have the experience, resources, capacity, and passion to design and manufacture precision metal products, fabrications, heavy-duty parts, equipment, and machinery. 
Our 110,000 Square Foot State-of-the-Art plant is a testament to our ability to provide you with the benefits of a single-source fabrication and manufacturing supplier.

include engineering, precision sheet metal fabrication, plate, tube and structural steel fabrication, CNC machining, welding, painting, and electro-mechanical assembly.
are designed to minimize non-arc time activities. They provide a significant increase in operator productivity, by placing welding and Mig Boom/Arm controls within arms's reach of the operator. Operator comfort, safety and productivity is further increased with the addition of the optional integrated fume extraction system.

Unique and innovative designs engineered and built with the highest quality components and craftsmanship.
Load capacities from 15,000 to 120,000 Lbs.
VIDEOS
WELDPRO 360 Advanced Mig Welding System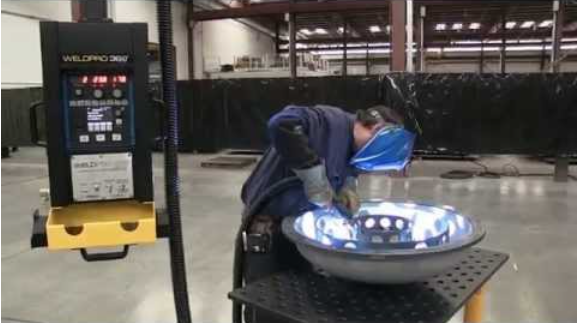 WeldPro 360LRW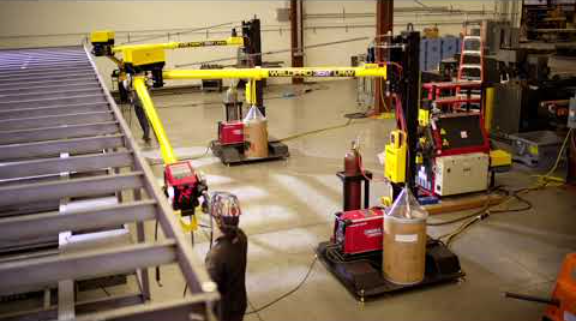 WELDPRO 360 Increases productivity by 30%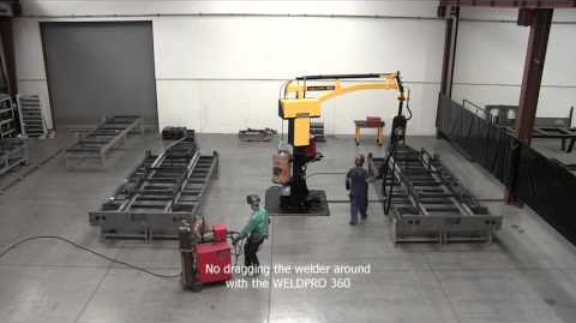 WELDPRO 360 Clean Air Fume Extraction System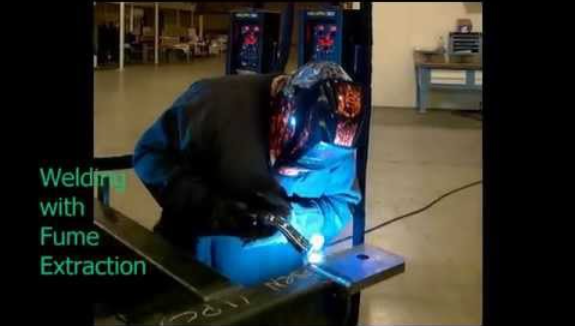 We currently service a broad range of industries including OEM's, transportation, off-road, aerospace, automotive aftermarket, refrigeration, food, oil and gas, process equipment, construction equipment, and military equipment.
Contact us with your
requirements for a quote.