Contact Us
View More Examples in the Work Gallery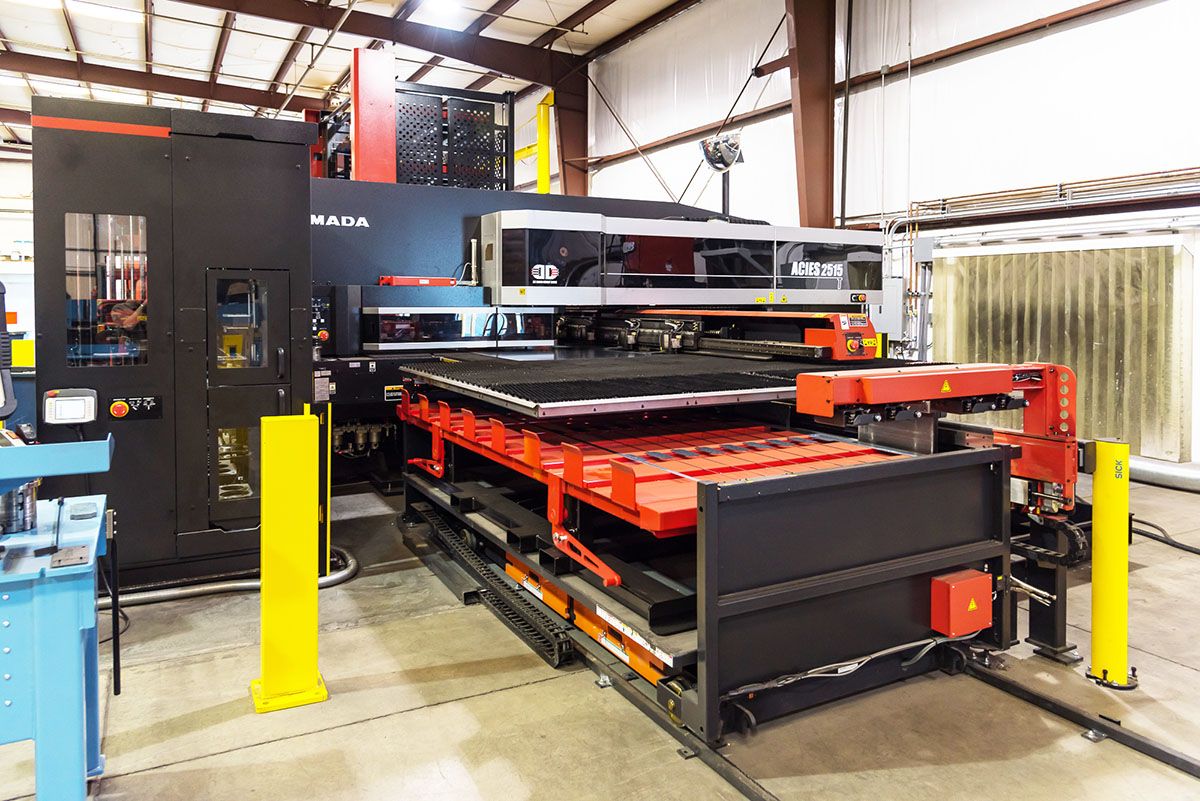 Can't Find What You're Looking for?
We offer a wide range of Manufacturing Services,
Welding Systems and Trailers.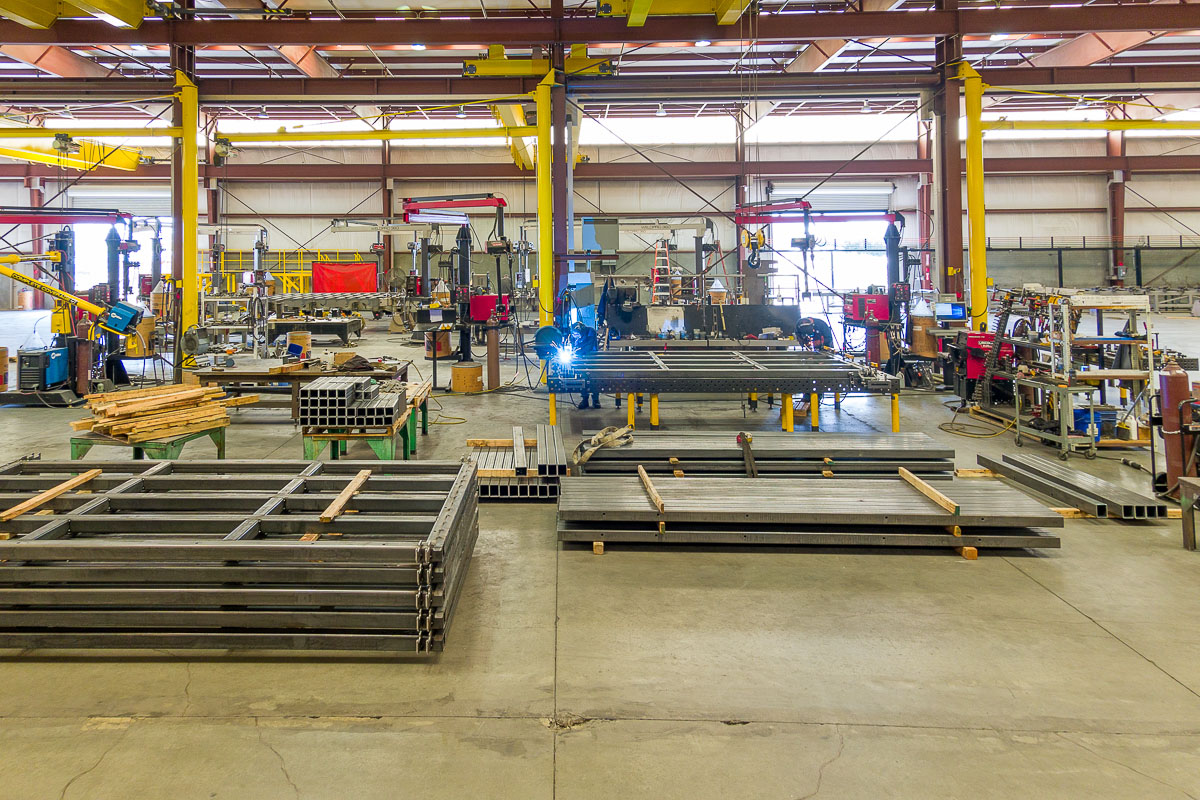 CNC Turret Punching with Laser Cutting Services
CNC Turret Punching with Laser Cutting
When you need sheet metal parts in a hurry
Our Amada Acies 2515T combination CNC Turret Punch with Laser cutting offers reduced processing times and quick turnaround for parts requiring lots of holes, perforating, or tapping.  Punching allows us to form louvers, bend short flanges, form progressive ribs, emboss, countersink, and coin holes. 
Combining Punching and Laser cutting processes in the same machine reduces processing cycle times and part cost. The punching, laser cutting and automation features of the Acies 2515T  provides unmatched productivity and scratch-free processing of complex sheet metal parts.  The machine is equipped with an automated multi-shelf storage tower with shelves for both raw material and completed parts.  The automation provides for off-hours of unmanned operation during times of peak demand.
Additional processes include etching, part marking, perforating, forming, coining, countersinking, embossing, extruding, and tapping of precision sheet metal parts.  With hole punching speeds of up to 400 holes per minute, it is much faster to punch holes than to laser cut.  The Amada Acies includes a 300-station tool changer - eliminating setup times when changing from one part to the next.  This all adds up to faster throughput and less expensive parts.
Material thickness ranges from 22GA - 1/4" plate with a maximum part size of 60" x 120".
60" x 120" Maximum Part Size
Laser Cutting Capacity - 4,000 Watts
Laser Cutting 22GA - ¼" Maximum Thickness
Punching Capacity 33 Tons
Punching 22GA - ¼" Maximum Thickness
Punching Maximum Hole Size by material thickness
4.500" Dia. x 13GA 
3.500" Dia. x 11GA
3.000" Dia. x 10GA
2.250" Dia. x 3/16"
1.625" Dia. x 1/4"
Tapping up to 1/4"-20
Perforating - Guards, Panels, Partitions, Enclosures, Screens, and Sheets
Forming – Louvers, Etching, Extruding, Embossing, Countersinking, Coining, Stiffening Ribs
Raw Material/Finished Part Storage 6 Shelf Tower - 4,000 Lbs. per Shelf
Automated part loading, unloading, and stacking