CNC Press Brake Forming & Bending
Our precision CNC Press Brakes are equipped with the latest in multi-axis CNC controls.  In addition, we use Hardened & Precision Ground European Style tooling.  The hardening increases the tools life and the precision grinding increases the forming accuracy.
Machine setup and programming are easily accomplished through the touch screen computer controller.  Once programmed, the multi-axis back gauge and bend angle adjustments automatically sequence from one setting to the next after each bend.  This significantly increases throughput and maintains part accuracy and precision.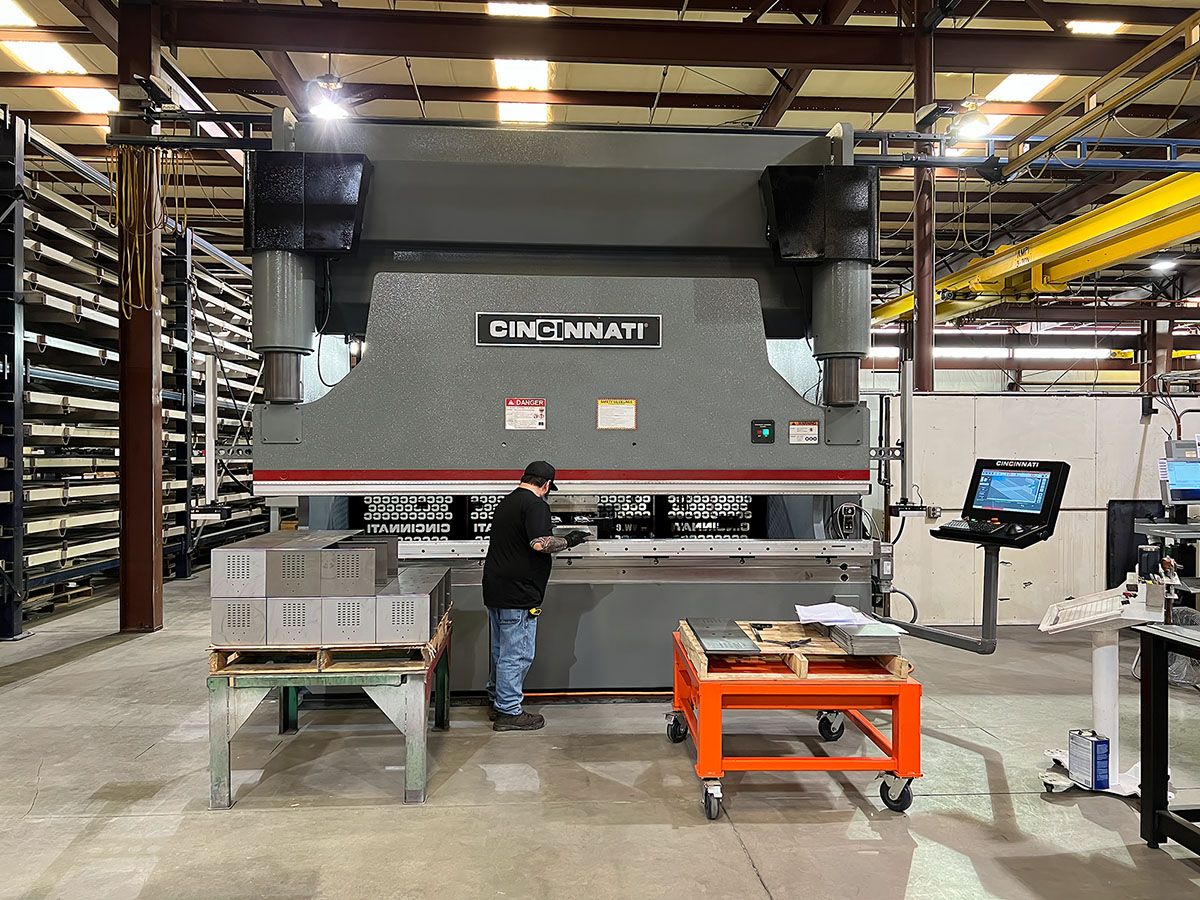 CNC Press Brake Models & Capacities
 Part sizes range from 22GA to 1" Plate and lengths up to 14'
Cincinnati CB;3 Axis Control-35 Ton x 4'
Amada HDS; 8 Axis Control-88 Ton x 8'
Amada FBD; 8 Axis Control-135 Ton x 10'
Amada HG; 10 Axis Control-90 Ton x 10'
Cincinnati 350MX; 8 Axis Control-350 Ton x 14'