Precision Sheet Metal Laser Cutting Services
Precision Laser cutting with Fast Turnaround
Andersen Industries is a leading provider of precision sheet metal laser cutting services and products. We provide fabricated metal products to fabricators, manufacturers, OEMs, and the construction trades throughout Northern, Central and Southern California, Arizona, and Nevada.
Our 110,000 square foot, state-of-the-art Southern California facility provides a one-source solution for all your metal fabrication parts, products, and projects
Precision Laser Cutting Capability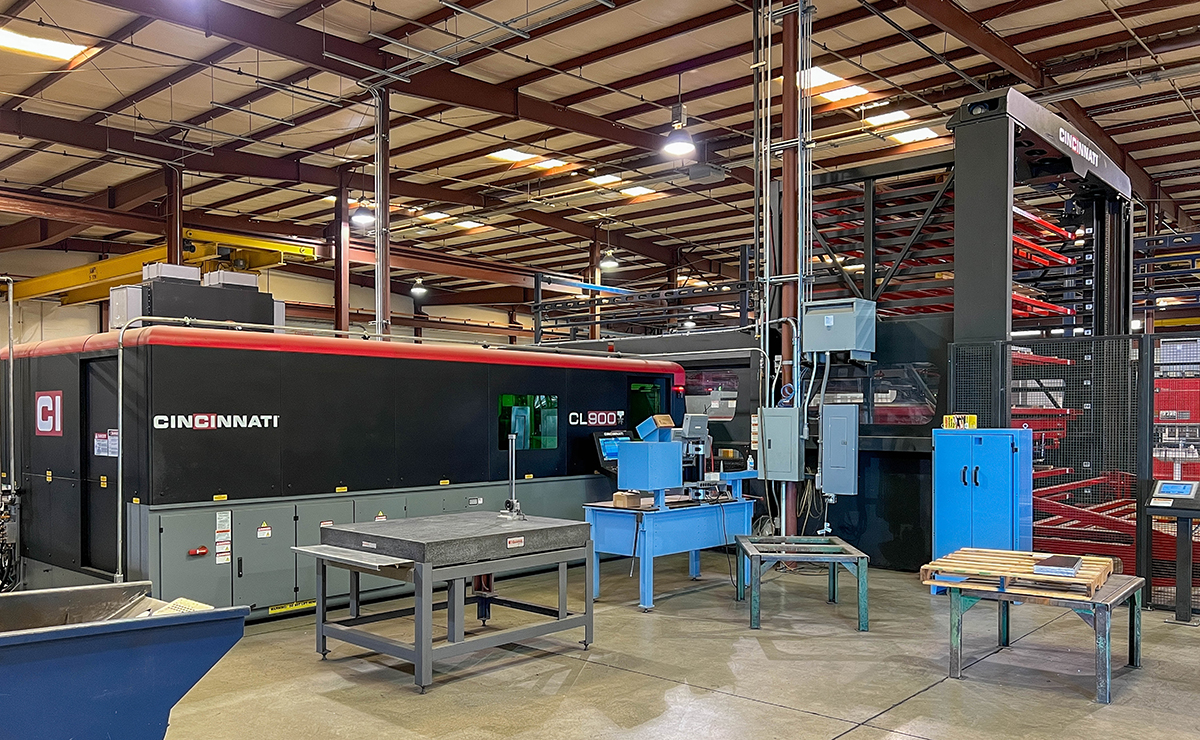 We laser cut and fabricate sheet metal and plate parts from carbon steel, stainless steel and aluminum alloys. Part sizes range from a couple of inches up to 78" x 156" and up to 1" thick carbon steel.
78" x 156" Maximum Part Size
1" Square Minimum Part Size
22 Ga - 1" Carbon Steel
22 Ga - 3/4" Stainless
22 GA - 3/4" Aluminum
Laser Cutting Applications
Brackets – Clips – Boxes – Cabinets - Panels
Channels – Enclosures – Consoles - Containers
Tanks – Hoppers – Frames – Towers - Skids
Explore our product gallery to see more examples of our work!
Precision CNC Laser Cutting Equipment
We use 4kW CO2 and 5kW Fiber Lasers. They use the latest in laser cutting technology for precision cut parts with exceptional edge appearance and quality.
Our lasers are equipped with large table sizes up to 78" x 156" and are integrated with automated material handling systems for storage of raw sheet and plate.  This provides for unmanned loading and unloading of raw materials and finished parts. The large table size allows us to cut both large and small parts from large sheet/plate sizes resulting in better material utilization, less scrap, reduced cost, and quicker delivery.
Why Choose Andersen Industries
Since 1966, Andersen Industries has been using innovative engineering solutions to create, design and build high-quality, heavy-duty, long-lasting products and equipment. Over the years we've gained experience and technology that has turned our company into a premium quality metal fabricator and manufacturer of precision metal products. When you work with us, you can expect precision products, engineered solutions when needed, and a quick turnaround throughout each stage of the process. Our modern, well-equipped 110,000 square foot manufacturing facility in Southern California offers a single source, one-stop-shop solution for  Precision Metal Fabrication, Machining, Welding and Assembly.
Request a Quote for Precision Laser Cutting Services
Andersen Industries has the equipment, facility capacity, and manufacturing expertise to get your laser cutting project done fast. We are passionate about delivering high-quality products and look forward to working with you. Contact us to discuss your precision sheet metal cutting needs.