Plate Rolling and Bending Services
Roccia 4 Roll Power Roll for Plate Rolling
Andersen Industries provides plate rolling services and products in carbon steel, stainless steel, aluminum ranging from 10GA to 1/2", and up to 8' long and up to 6" wide.  With our 4 roll Roccia Power roll we roll high-quality sheet and plate parts for OEM's and construction projects.
 8' x 1/2" Maximum Plate Capacity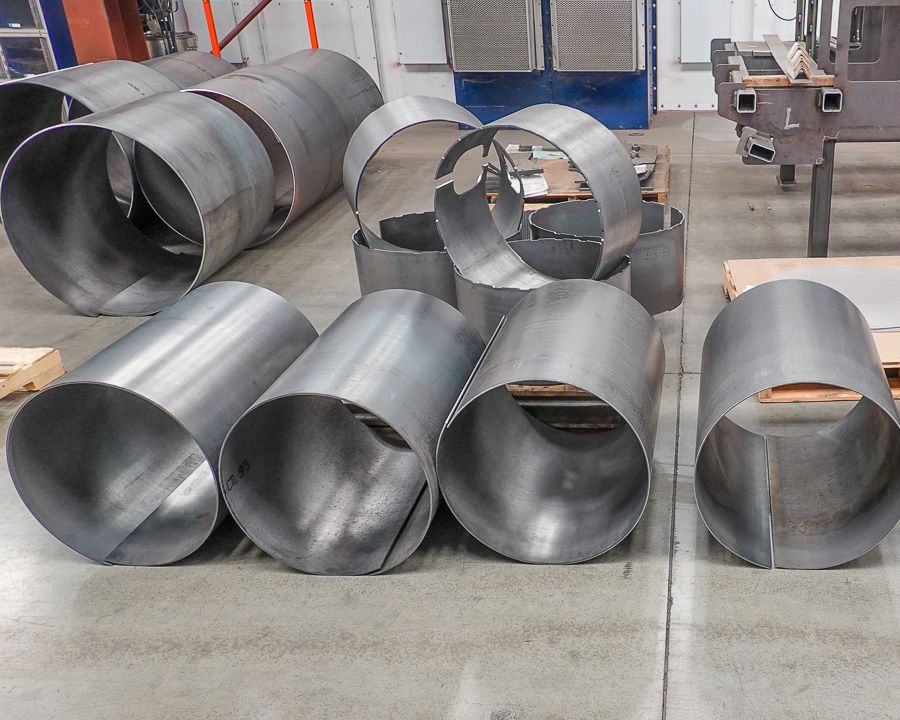 Tauring Delta 60 CNC Angle Roll for Angle Bending
We provide angle bending and rolling services and products for OEMs and the construction industry.  Our Tauring Delta 60 CNC angle roll allows us to provide the latest in rolling and bending capabilities for Angle, Bar, Tube and Pipe.
Angle Leg-Out - 3.5" x 5/16" Min. Dia. 48"
Angle Leg-In - 3.5" x 5/16" Min. Dia. 56"
Flat Bar Easy Way - 1.25" x 6" Min. Dia. 32"
Flat Bar Hard Way - .75" x 4" Min. Dia. 60"
Tube Round - 4" x .120 Wall Min. Dia. 48"
Tube Square - 3" x .120 Wall Min. Dia. 48"
Tube Square - 3.5" x .120 Wall Min. Dia. 80"  
Contact Us for Plate Rolling and Angle Bending Services Today!
As a trusted partner for manufacturers and OEMs, we have the expertise and capacity to handle projects of all sizes and maintain high-quality standards to deliver exceptional results. Send us a message to discuss your plate rolling and angle bending needs!